How To Stop Waking Up At Night To Pee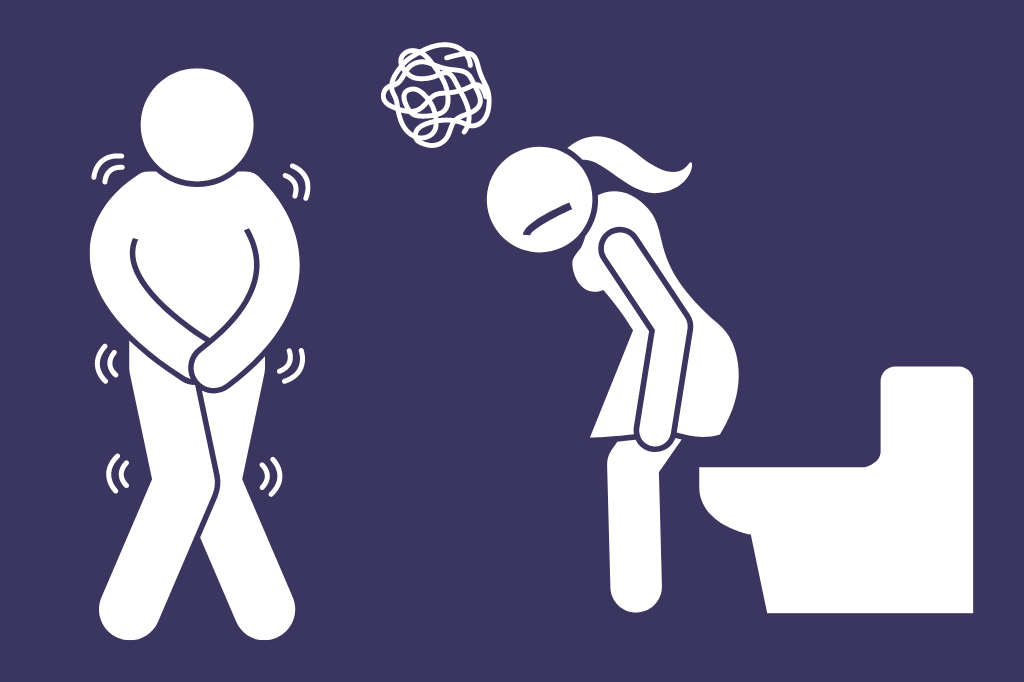 There are a few things you can do to stop waking up in the middle of the night to pee.
Cut back on fluids before bedtime. This includes avoiding caffeine and alcohol in the evening.
Go to the bathroom right before you go to bed.
We've all been there—you're sound asleep when suddenly you have the urge to pee. You trudge to the bathroom, do your business, and then crawl back into bed, only to have the cycle repeat itself an hour later. If you wake up multiple times a night to pee, it can be frustrating, exhausting, and interfere with your quality of sleep. The good news is that there are some things you can do to reduce the number of middle-of-the-night bathroom trips.
1. Start a Bladder Diary
Are you surprised? The first step in solving any problem is identifying the cause. To stop waking up at night to pee, you need to first figure out what's causing the problem. One way to do this is by keeping a bladder diary. During the day, write down everything you drink, including the time of day and how much you drank. At night, keep track of how many times you wake up to go to the bathroom.
For example, if you notice that you always have to go to the bathroom right after drinking a certain beverage, you can try avoiding that drink in the evening. According to the National Association for Continence, keep the bladder diary for 4-7 days to help you get a general idea of how much you drink and when you urinate. Once you have this information, you can start making changes to your habits.
2. Don't Drink Herbal Tea, Coffee, or Alcohol Before Bed
While herbal teas and coffee can be beneficial for overall health, they can also contribute to nighttime urination. That's because these beverages contain caffeine, which is a diuretic. Diuretics promote urine production and can increase the number of times you have to go to the bathroom. Alcohol can also act as a diuretic and should be avoided before bedtime.
3. Avoid Drinking Water or Any Other Fluids at Least Two Hours Before Bedtime
This may be difficult for some people, but it's important to avoid drinking fluids—including water—in the hours leading up to sleep. That's because fluid intake increases urine production. So, if you drink fluids right before bed, you're more likely to wake up in the middle of the night needing to go to the bathroom. It's best to drink most of your fluids during the daytime hours and limit fluid intake in the evening.
4. Don't Eat Too Late at Night
Late-night snacking can also contribute to frequent urination at night. That's because eating stimulates digestion and can cause an increase in urine production. It's best to eat dinner at least two hours before bedtime so that your body has time to digest food before you lie down for the night.
5. Empty Your Bladder Before Bed
This one may seem obvious, but it's important not to go to bed with a full bladder. Empty your bladder before going to sleep so that you won't need to wake up in the middle of the night to relieve yourself.
6. Elevate Your Legs an Hour or More Before Bed
The Sleep Foundation recommends elevating your legs an hour or more before bedtime to reduce peripheral edema (a major contributor to nocturnal polyuria). This will help improve blood flow and reduce the number of times you wake up at night to pee.
7. Reduce Your Salt Intake
Eating foods that are high in salt can cause your body to retain water, leading to more frequent trips to the bathroom—especially at night when you're lying down and gravity isn't helping things along as much. Reducing your intake of salty foods may help lessen how much urine your body produces at night.
A study published by the European Congress of the Urological Society in London showed that reducing salt intake led to a significant decrease in nocturnal bathroom visits. The research involved 321 subjects who had nocturia. After following a low-sodium diet, the number of times they woke up during the night to pee decreased. The researchers recommended patients with nocturia should reduce their salt intake.
Conclusion
There are several things you can do if you find yourself waking up in the middle of the night needing to use the restroom more frequently than usual. Some simple lifestyle changes, such as avoiding fluids before bedtime and reducing salt intake, can make a big difference. If these changes don't help or if frequent nighttime urination is interfering with your quality of sleep, talk with your doctor about other potential treatment options.
Also read: 10 Reasons for Smelly Urine (Why Is My Pee Smelling Bad?)